Drumheller, Alberta Canada - 2012
Morocco is more challenging to visit for a Canadian as English is not well spoken here outside of the airport and hotels. Our guide was essential to removing this obstacle to our trip. We learned so much about the country and the people having a guide. It was like playing golf with a mini tour player as your caddy, once you have had this kind of experienceThe food was wonderful and so fresh. We will definitely use Morocco Atlas Tours when we come back.
Las Vegas, Nevada USA - 2007, 2009, 2012
We have been on three fossil buying trip to Morocco with Morocco Atlas Tours. Each one was professionally managed and highly satisfying and worth the money. "Ismail" knows so many people and made sure our time was always productive. We learned so much while we are there on each trip. Even though we know our way around now there are so many advantages to having a guide in Morocco, we would not consider doing our own tour there.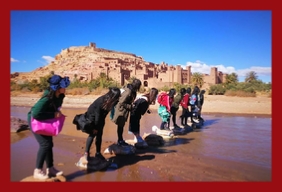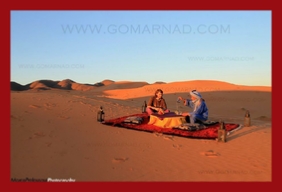 TESTIMONIALS MOROCCO ATLAS TOURS :

Leeniemaester, United States - 2015
I recently took a tour with Ismail as my guide through Morocco Atlas Tours. It was an absolutely wonderful experience. When I arrived at the airport, even though my flight was delayed by 2 hours, Ismail was there waiting for me with bottled water. It was such a treat to have a personal guide as I visited Morocco. I saw and experienced so much – rode camels, sand boarded in the Sahara, fed monkeys, saw ancient ruins in Volubilis, learned about olive oil production, visited the spice markets, and much more. The food in Morocco was amazing and we were able to go to different restaurants to experience the local flavor. It was an exceptional and absolutely a flawless tour – the most enjoyable I've ever had.